Uptime Tier to ANSI/TIA-942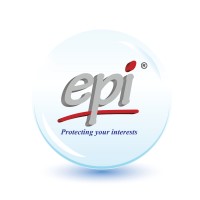 It is widely acknowledged that the Uptime Institute Tier Topology guideline exclusively addresses the electrical and mechanical infrastructure of a data center. While these aspects are undoubtedly crucial, data center stakeholders have realized that the Uptime Institute's Tier guidelines overlook fundamental components necessary for today's critical business environments. Increasingly, customers are challenging Uptime Institute Tier-certified data center operators, questioning why only power and cooling infrastructure undergo review, with other vital elements like physical security, network infrastructure, fire safety, and architecture left unexamined.
Furthermore, it's important to note that the Uptime Institute's Tier guideline lacks official accreditation status and a governing scheme that ensures oversight from an accreditation body for audits. Uptime Institute conducts its own Tier Topology assessments and issues its own certificates, creating a notable conflict of interest and bias, a practice disallowed by recognized standard organizations such as ISO. Accredited standards under ISO adhere to a clear separation between the Standards Development Organization (SDO), the Accreditation Body (AB), and the Certification Body/Conformity Assessment Body (CB/CAB), to avoid any conflicts of interest.
In contrast, ANSI/TIA-942 stands as the exclusive official data center standard with an accredited accreditation scheme, where TIA serves as the SDO and scheme owner, while Certac oversees the CB/CABs like EPI. This accreditation scheme guarantees quality control, transparency, fairness, competitiveness, freedom of choice, and consistency, all of which safeguard the interests of customers.
TIA-942 stands out as a comprehensive data center standard that encompasses site location, architectural aspects, physical security, fire safety, telecommunications, electrical and mechanical components, among others. The benefits of TIA-942 Conformity Certification notably outweigh those of Uptime Institute Tier Topology Certification.
Here are four key reasons why transitioning from Uptime to ANSI/TIA-942 is worth considering:
Comprehensive Scope: While Uptime Institute Tier Topology focuses solely on Electrical and Mechanical systems, TIA-942 addresses the entirety of data center facilities, encompassing Electrical, Mechanical, Telecommunication, Architectural, Site Location, Fire Safety, Physical Security, and more – all crucial for modern mission-critical data centers.
True Standard Status: Uptime Institute Tier Topology is a guideline issued by a commercial organization, whereas TIA-942 is a bona fide Standard established by an SDO (Standard Development Organization) accredited by ANSI and applicable globally. This level of transparency is pivotal for data center stakeholders.
Accredited Certification: Uptime Institute Tier certification is essentially self-certification by Uptime Institute itself, with Uptime Institute as the sole entity conducting audits, defining the auditing process, and printing certificates without external oversight. In contrast, ANSI/TIA-942 adheres strictly to separation of duties and oversight by an accredited AB, offering a range of accredited auditing organizations for customer choice and ensuring quality control.
Cost-Effectiveness: Uptime Institute assessments are primarily conducted by Uptime Institute consultants, often associated with higher costs. In contrast, TIA-942 assessments are carried out by qualified auditors at competitive rates.
EPI holds the distinction of being the world's pioneer and currently the sole ANSI/TIA-942 CAB authorized under the official TIA-942 Accreditation Scheme to offer data center conformity audit services aligned with the ANSI/TIA-942 standard. Additionally, EPI operates as a Certification Body (CB).
Upgrade options come in three packages:
Uptime Institute Design Documents Certificate to ANSI/TIA-942 Design Certificate
Uptime Institute Design Documents Certificate to ANSI/TIA-942 Facilities Certificate
Uptime Institute Constructed Facilities Certificate to ANSI/TIA-942 Facilities Certificate
Pricing varies based on data center size and target rating level, often representing a fraction of the cost compared to Uptime Institute's Tier Topology certification.