EN 50600 (DCCC)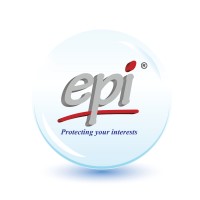 The EN-50600 Facility Certification (DCCC) signifies a comprehensive physical evaluation of the data center facility within the designated scope, assessing its conformity to the design criteria stipulated by the EN-50600 standard corresponding to the specific Class level.
This meticulous physical examination encompasses both an assessment of all pertinent design documents and an on-site physical inspection of each area within the scope defined by the EN 50600 standard.
The validity period for the EN 50600 Facility Certification spans three years. During the first and second years, the data center is subject to surveillance audits. Depending on potential modifications at the site since the official certification audit, these surveillance audits could involve self-declarations, remote validation, or, in extremely rare cases, on-site inspections. By the conclusion of the third year, a recertification audit is necessary for the data center to uphold its certification status.
EPI is exceptionally positioned to conduct audits for EN 50600 data centers, backed by over 30 years of specialized experience in providing data center services. EPI holds the esteemed status of a Registered Certification Body (RCB) and has secured accreditation from a diverse array of recognized accreditation bodies, including SAC, APMG, and CERTAC.
---
About EN 50600
EN 50600 stands as a European standard that delineates precise specifications for the comprehensive planning, construction, and operation of data centers. In alignment with the DCCC audit, thorough scrutiny is extended to the data center's compliance with specific categories outlined in the EN 50600 Standard:
EN 50600-2-1: Building Construction
EN 50600-2-2: Power Distribution
EN 50600-2-3: Environmental Control
EN 50600-2-4: Telecommunications Cabling Infrastructure
EN 50600-2-5: Security Systems
For the criteria expounded in EN 50600-2-1 through EN 50600-2-4, the data center is assigned an Availability Class Rating alongside an all-encompassing rating level for the entire data center (1-4). Pertaining to the criteria detailed in EN 50600-2-5, the data center receives a Protection Class rating (1-4).
Availability Class Ratings**
EN 50600 outlines four availability classes for categorizing data centers. Presented below are concise summaries of each rating level:
Availability Class-1: Basic Site Infrastructure A data center featuring singular capacity components and a sole, non-redundant distribution path catering to ICT equipment.
Availability Class-2: Redundant Capacity Component Site Infrastructure A data center incorporating redundant capacity components alongside a single, non-redundant distribution path for ICT equipment.
Availability Class-3: Concurrently Maintainable Site Infrastructure A data center equipped with multiple independent distribution paths serving ICT equipment. While it's acceptable for one path to handle the equipment, while the other remains on standby, the standard practice involves concurrent use of both paths. This level necessitates the data center to be concurrently maintainable, allowing for planned removal, replacement, or servicing of capacity components without disrupting user capabilities.
Availability Class-4: Fault Tolerant Site Infrastructure This class involves a data center with multiple independent active distribution paths for ICT equipment. The architecture accommodates concurrent maintainability and can endure a single fault without causing downtime. It should autonomously identify, isolate, and continue operations in the event of a fault.
**For a comprehensive description, refer to the EN 50600 Standard.
Protection Class Ratings**
EN 50600 outlines four protection classes by which different areas within a data center can be categorized. For instance, the protection class rating of the staging area could differ from that of the computer room. Succinctly described are the attributes of each rating level under which the computer room area(s) are evaluated:
Protection Class-1: A publicly or semi-publicly accessible area lacking special fire protection or mitigation against environmental events.
Protection Class-2: An area accessible solely by authorized individuals, equipped with fire detection, suppression, and mitigation against environmental incidents.
Protection Class-3: Restricted to specified individuals, with others requiring accompaniment. The area boasts fire detection, suppression, and environmental event mitigation.
Protection Class-4: Restricted to designated employees, with the same accompaniment requirement. The area is outfitted with fire detection, suppression, and mitigation.
**For comprehensive details, consult the EN 50600 Standard