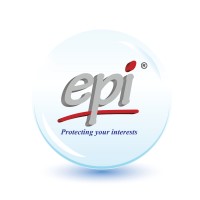 With few exceptions, enterprises today rely on IT for the delivery of business-critical services - often directly to the end consumer. It is therefore vital that the mission-critical data centre is designed, maintained and operated with high-availability and efficiency in mind. Among all the facilities, network cabling is the foundation for the network and one of the major contributors to the availability of the data center.
CNCDP® is a 2-day course designed to expose participants to in-depth knowledge in designing and installing the data network cabling system which includes key subject matters such as; technical standards, designing of different cabling sub-systems, calculation of material requirements, architecture, installation, testing and acceptance.
BOOK NOW & SAVE!!!
Best Price Guaranteed - SIGN UP and Get 7 Free Courses
If you find any price lower than ours We Will Match It!
The primary audience for this course is any IT, facilities or data centre professional, consultant and/or those who work in network cabling system design, implementation and operation.
There is no specific prerequisite for the CNCDP® course. However, participants who already have at least one or two years' experience in a IT, data centre or facilities environment may be best suited. Those with no experience just yet are most welcome to participate
After completion of the course the participant will be able to:
Understand the various standards for network cabling systems, the models and how to apply these to the network design.
Design the user cabling and patching system for commercial buildings.
Design the network cabling and patching system for data centres.
Design the backbones for both indoor and outdoor cabling.
Select the proper cabling containment/ pathways for network installations.
Apply the correct installation practices and avoid common mistakes.
Define the right testing criteria and methods for copper and fiber systems
Data Centre Life Cycle
Data centre lifecycle stages and phases
Exercise: Stage/Phase/Milestone/Document mapping
Design Preparation
Creation of a SON – Statement Of Need
Technology review
Conceptual sizing
How to calculate for computer room space
How to calculate facility space
How to calculate incoming power
Exercise: Conceptual sizing building and power
Analysing capacity of existing facility
Analysing investment options
Site selection
Permits and approvals
Exercise: Site selection
Conceptual design
Budget and project timeline
Business case preparation
Project delivery structure
Project management options
Project manager and team
Design Planning
OSRA – Operational Systems Requirement Analysis
TFRA – Technical Facilities Requirement Analysis
Operations and maintenance review
RFP – Request For Proposal process
Vendor selection
Design Development
Project planning
Design development
PDR – Preliminary Design Review
Equipment selection
FDR/V – Final Design Review/Validation
Exercise: Full design validation of power, cooling, floor plans, fire suppression
Design freeze and LLTI
Creation of construction documents
BOM/BOQ – Bill Of Material/Bill Of Quantity
Exercise: Equipment selection
Acquire
Requirements of purchase orders
Shipping terms
FWT/FAT – Factory Witness Test/Factory Acceptance Test
Sequencing
Incoming goods inspection and handling
Asset management
Construct
Temporary essential services
Erection of the building
Permanent essential services
Building inspection
Snag list
COF – Certificate Of Fitness
Fit-Out
Fit-Out
Builders cleaning
As-Built Drawings
Test & Commissioning
IET – Individual Equipment Test
IPVT/IST – Integrated Performance Verification Test/Integrated Systems Test
Common mistakes with IET/IPVT
Deep cleaning
Exercise: IET/IPVT scripting
Hand-Over
Facility hand-over requirements and documents
PCC – Practical Completion Certificate
DLP – Defect Liability Period
Defect Management
ICT Systems Installation
ICT Systems Testing
Hand-Over/DLP Expiry
FCC – Final Completion Certificate
Retirement
Reasons and definitions of retirement
Building the business case and project plan
Sequencing
Transfer of site
Demolishing of site
Legal matters
FCC – Final Completion Certificate
The CNCDP® course is lectured by an EPI Certified Instructor using a combination of lectures and question-and-answer sessions to discuss participants' specific needs and challenges experienced in their own aa environments. Participants are able to tap into the extensive experience of the trainer enabling them to validate and improve their own environments thus adding tremendous business value. CNCDP® course is available in the following delivery methods:
ILT – Instructor Led Training (Schedule)
VILT – Virtual ILT (Schedule)
TOD – Training On Demand (coming soon)
Certified Network Cabling Design Professional (CNCDP®)
The exam is a 60-minute closed book exam, with 40 multiple-choice questions. The candidate requires a minimum of 27 correct answers to pass the exam.
Candidates who successfully pass the exam will receive the official 'Certified Network Cabling Design Professional' certificate. CNCDP® is globally accredited by EXIN, a fully independent exam and certification institute.
The certification is valid for three years after which the student needs to re-certify. Please see the EPI Recertification Program for available options.
Click the below link to get a Sneak Peak